Dear Families and Kids,
Don't let math become frustrating for you or your child like in this hilarious clip by KidSnippets.  My goal is to help each child become a "math-magician!"  Someone who feels math just pops into their head like magic. :).   By using tools (charts, videos, summaries, and vocab by chapter below), practice, and working together, I know your child will build their confidence in math.
Thanks,
Mrs. "P"
Math Connects Big Ideas and Essential Questions for the year!
Chapter 1 Use Place Value to 100 and Patterns
Clip 1: "Value of digits"
Clip 2:  "Patterns"
Chapter 2  Apply Addition Concepts
Clip 1 "What to add first."
Clip 2  "Count On"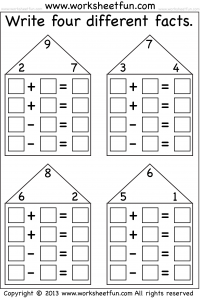 Chapter 3 Apply Subtraction Concepts
Clip 1  "Fact Families"
Clip 2 "Missing Addends"
Chapter 4 Organize and Use Data
Clip 1  "Reading Graphs"
Clip 2  "How Likely?"
Chapter 5 Model Two-Digit Addition
Clip 1  "Regrouping– Addition"
Clip 2 "Estimate the Sum"
Chapter 6 Model Two-Digit Subtraction
Clip 1  "Regrouping– Subtraction"
Clip 2  "Check Subtraction"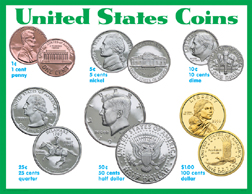 Chapter 7 Determine the Value of Money
Clip 1  "Finding the Value of Group of Coins"
Clip 2  "Adding or Subtracting Money"
Chapter 8 Measure Time and Temperature
Clip 1  "Reading a Thermometer"
Clip 2  "Reading a Clock"
Chapter 9 Model Fractions
Clip 1  "Naming a Faction"
Clip 2  "What is a Whole Equal to?"
Chapter 10  Use Place Value to 1,000
Clip 1  "Expanded Form"
Clip 2  "Comparing Numbers"
Chapter 11 Understand Geometric Figures and Spatial Reasoning
Clip 1  "Describing Shapes"
Clip 2  "Coordinate Graphs"
Chapter 12 Measure Length and Area
Clip 1  "Standard and Nonstandard Measurements"
Clip 2  "Finding the Area of a 2D shape"
Chapter 13 Measure Capacity and Weight
Clip 1  "Standard Measurements/Gallon Man"
Clip 2   "Estimating Capacity and Weight"
Chapter 14  Three-Digit Addition & Subtraction Problems
Clip 1  "Adding and Subtracting 3-digit numbers"
Clip 2  "Estimate then add/subtract"
Chapter 15 Model Multiplication and Division
Clip 1  "Make an Array- Multiply"
Clip 2  "Make an Array- Divide"
Looking Ahead