Below are some educational and fun websites you and your kids may like.  CLICK THE LINKS or ICONS TO THE RIGHT.  If you have a website you love, list it in the comments and I'll check it out, then I may list it here too.
 Super-Super 2nd Grade Websites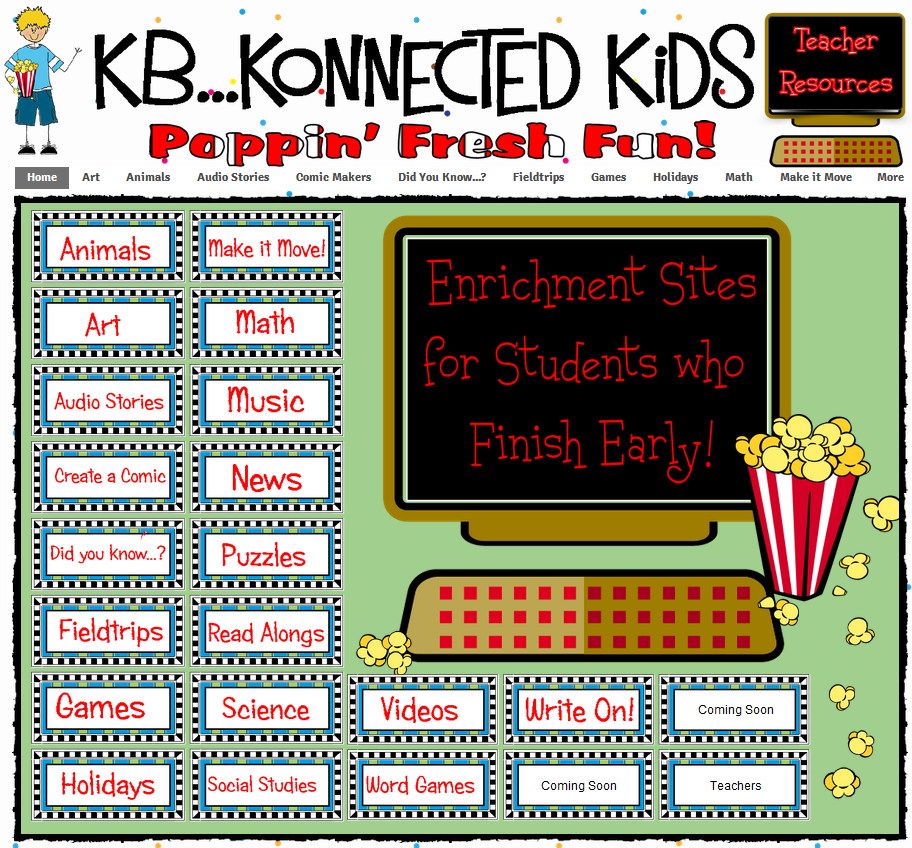 KbKonnected.com:  There are so many sites that you can connect to on this site.  They are categorized, connected, and fun.  You will be amazed at the things you will find on this site!
FunBrain.com:  This site has a variety of activities and games that are will challenge your child in math, reading, and in overall skills. 
PBSkids.org: You'll find reading, math, and more on this site for your learner!
Arcademics.com:  A site made to combine academics with simple arcade games.  Reading and math games that were designed to teach skills.
ABCya!.com:  You can click your grade and find fun activities that will keep you busy "monkeying around" while you are learning.
Kids.NationalGeographic.com:  Explore the world here!
Mobymax.com    This is a great website with a variety of skill building activities for your child to do.  To log in, go to the school sign in and type: id727, the login and password are your child's name. 
MATH!
Xtramath.org:  Extra math practice that helps me as a teacher chart progress with very simple drills with no banner adds.   This is an upbeat and proven way to improve your math skills and funded by educational non-profit organizations.
Mathplayground.com:  You can select various grade levels to play and different games that really challenge your math skills!
Coolmath-Games:  games that apply a variety of math rules…while having loads of fun.
BigBrainz.com:  a math download a 2-D game that is fun for children.   We are supposed to be implementing this at school this year.  See how. Addition, subtraction, multiplication, and division all while learning, playing, and having fun.
Hoodamath.com:  More amazing games that you can set for your child's grade level.  Challenge them to go far while having fun!
READING!
StorylineOnline.net:  Picture books read to your child by actors.  Delightful stories with videos to watch!
Starfall.com:  A wonderful site that will build beginning readers and strengthen early readers.
BookAdventure.com:  This isn't a game site, but a way to find books…and take free quizzes on what you read.  Signing up for it is free.  If you liked AR, this is great.
WeGiveBooks.org:  A powerful website that not only allows your child to read books, but gives a book to a less fortunate child at the same time.  Talk about amazing!
ReadtoMeLV.com:  Picture books read by various artists and performers in Las Vegas.  Wonderful and cute.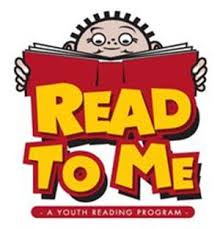 LearningGamesforKids.com:  This has a variety of grammar, spelling, typing, and other reading type games to play.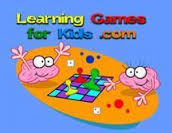 SpellingCity.com:  Find the story we're in and practice, play games, print the list, get definitions, and more.  THIS LINKS TO OUR CLASS PAGE.
OxfordOwl.co.uk:  An award winning site where you can register for free to get up to 250 free audio books.
NGExplorer.com:  National Geographic Explorer will appease your kid's desire for non-fiction on this site.  Fun short reads!
Blue Ribbon Readers (Wpsu.org):  Reading passages that read aloud to the kids then ask questions, build comprehension, and are interactive.  Grea
t site.
POWERFUL PARENTAL SITES
KidSites.com:  This site will give you links to some amazing websites that you'll love to delve into!    This site will keep you jumping for all your kids from young ones clear to high schoolers!
MathPickle.com:  You won't find games here, but you will find wonderful ways to challenge your thinker of all ages.

Lili.org:  Idaho's answer to giving us some at home library resources.  As a Idaho citizen, you get some free subscriptions to amazing things.  Just type in your zip code and city and you'll get free access to things you wouldn't without Lili… like World Book, Searchasaurus, and more.  It is a great site.